3D Printing Model Resin
June 17,2021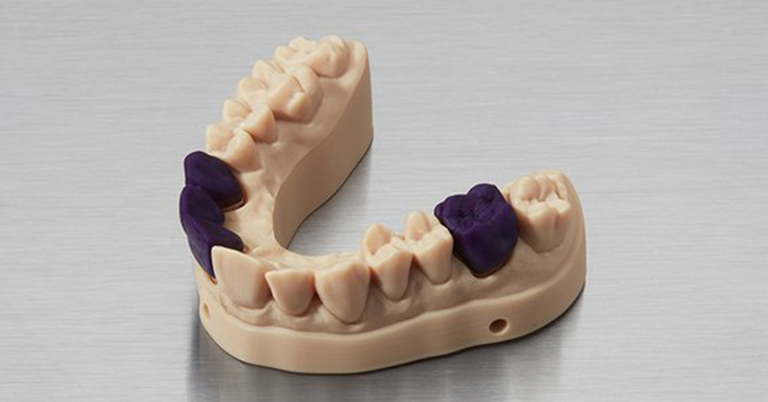 3D printing is the best possible way to achieve perfection. It has been used in dentistry since 1988 and has undergone a lot of changes since then. Revolutionizing dentistry digitally, 3D printing opens up innumerable options in front of dental professionals. Its applications extend from fixed prostheses like crowns and bridges, aligners to implant surgical guides and complete dentures.
A conventional plaster model loses its detailing and tends to wear down with time. A 3D printed model is far more durable and precise in comparison to plaster models. It can stay accurately sharp and leave out possible inaccuracies which are encountered conventionally with impressions. Incorporating 3d printing adds to efficient workflows that aid both the technician as well as the dentists. Be it a SLA or DLP 3d printer, the combination of an ideal resin along with the 3d printer is what ensures maximum output.
At Taglus, we offer model resins with low operating costs, minimal maintenance and user friendly design which makes making production methods faster, easier and more effective. TAGLUS model resin is a material based on meth (acrylate) resin for Digital Light Processing (DLP) with 385 nm / 405 nm LED & Stereolithography (SLA) systems for the production of dental models.
It is a high-precision & high-accuracy resin with a smooth matte surface finish, perfect for dental model making. The resin has High form and break stability; is abrasion, moisture and light resistant.
Its features include high precision, high accuracy, and high form, break stability, abrasion, moisture and light resistant. It also provides a smooth matte finish surface which is perfect for dental model making.